The Doctors
---
Craig Raschke, DC
Doctor of Chiropractic
Dr. Raschke is a 2010 graduate of Texas A&M University.While enrolled at A&M, he studied and received a B.S. in nutritional science. He was a member of the Fightin' Texas Aggie Football Team for four years, lettering twice as an Offensive Lineman and Tight End. The human body always fascinated him, and after a football injury, the art of chiropractic was revealed to him.


Upon graduation from A&M, he decided to continue his education at Parker University and graduated with honors in December 2013 as a Doctor of Chiropractic. He has extensiv
e training in neurology, anatomy, and health/wellness and is proficient at Activator Method, Diversified and Cox adjusting techniques. He is also certified in Functional and Kinetic Treatment with Rehab (FAKTR), a motion based instrument assisted soft tissue mobilization technique, Function Movement Screening, Active Release Technique. He is currently the team chiropractor for Texas A&M Athletics, as well as for the College Station High School Cougars.
He has been married to his wife and best friend Emily since 2009. In his spare time, he loves to hunt, fish, play disc golf and spend time with their children, Graham, Coleman, Addie and Shih Tzu, Heidi. The Raschkes attend Brazos Fellowship.
---
Christie McLarty, DC
Doctor of Chiropractic
Dr. Christie received her Doctor of Chiropractic Degree from Palmer College of Chiropractic in Port Orange, FL. She also holds a degree in Biomedical Sciences from Auburn University. She has received advanced training in spinal correction, toxicity, exercise and nutrition from some of the largest health clinics in the world in Denver, Chicago and The Woodlands, TX.
Dr. Christie's deepest passion lies in taking care of families, specifically pregnant women and children. She knows that her greatest impact can be made by teaching children to take care of their bodies from birth. Her youngest patients get adjusted at birth - some merely an hour old. Her vision is to see a world where people and families acheive abdunant health and are living up to their God-given potential. Dr. Christie is a member of the ICPA, is cerftified in Webster Technique, is a Certified Autism Specialist, and is a certified BirthFit professional.
Dr. Christie also specializes in "structural correction chirpractic" where the spine is put back into proper alignment through the combination of chiropractic adjustments and state of the art rehab. We use the newest spinal technology and research to identify the root causes of chronic misalignments, enabling our patients to see amazing changes in their health. Dr. Christie uses and reviews patient's before-and-after xrays to verify the occurence of structural spinal corrections.
Dr. Christie moved to the Brazos Valley in 2011 and enjoys life here with her husband Nick and daughter Mackenzie. In her free time she likes to travel, cook, craft, read and spend time with the family. The McLarty family attends St. Mary's Catholic Church.
---
Matt Sass, D.C.
Doctor of Chiropractic
Dr. Sass graduated 2018 from Texas Chiropractic College with his Doctorate of Chiropractic degree, where he also received his B.S. in Human Biology. While at school, he was selected as Chief Intern at Moody Health Center and Attending Clinician at University of Houston Clear Lake.
Dr. Sass uses instrument assisted soft tissue mobilization techniques (IASTM) https://www.physio-pedia.com/Instrument_Assisted_Soft_Tissue_Mobilization, cupping, therapeutic taping and rehabilitative exercises in conjunction with the chiropractic adjustments for well-rounded care. He takes pride in individualizing every patient's care plan to their specific needs - finding the cause of the problem, not just covering up the pain.
Dr. Sass has given guest presentations in the TAMU Biomedical Science Department and the TAMU Chiropractic Society. He encourages continuing education and enjoys teaching, which is why he makes it his goal to educate every patient about their condition. Educational outreach to the community includes teaching Wildlife Biology, Ecology and Chemistry at the Eddie V. Gray Wetlands Center outreach for adolescents.
Before going to chiropractic school, he professionally played and studied classical guitar for three years. During this time, he played with numerous ensembles, bands and even played solo for large audiences.
Originally from Minnesota, he now enjoys all the opportunities that the great state of Texas has to offer. He enjoys travelling, camping, hiking, obstacle course races. spending time with his wife, Jenny (who also works at College Station Chiropractic) and their two rescue dogs, Sunny and Luna.

Marcy Halterman, DC
Doctor of Chiropractic
Marcy Halterman-Cox, D.C., J.D., Ms.P.H., R.N. is a second generation doctor of chiropractic who has practiced full time in the Bryan/College Station area since 1987. She is also an adjunct clinical professor in the Department of Humanities, Texas A&M Health Science Center College of Medicine. Having dealt with thousands of patients in her career, she has facilitated dialogue with local physicians who often knew very little about alternative medicine in order to better serve their patients in common. Serving the patient with exemplary care is her primary goal and helping them to regain function/eliminate pain in the shortest time possible is what she continually strives for.
Dr. Halterman has published in peer reviewed medical journals, has written for professional trade papers, and has presented to various audiences on multiple topics. She has extensive background in the area of musculoskeletal, herbal and nutritional therapies, patient communications and medical/legal issues. She graduated from Southern Illinois University with a bachelors in physiology, and has degrees from Logan College of Chiropractic (1982), South Texas College of Law (1993), Texas A&M School of Rural Public Health (2006) and Texas A&M Corpus Christi (2015).
Dr. Halterman has been involved in the community since arriving in the Brazos Valley, helping support and serve many worthwhile causes such as the Brazos Valley Symphony, Arts Council of Brazos Valley, Brazos Valley Foodbank, American Heart Society, KAMU Public Television and Radio, Hospice Brazos Valley, Aggieland Animal Shelter and many more.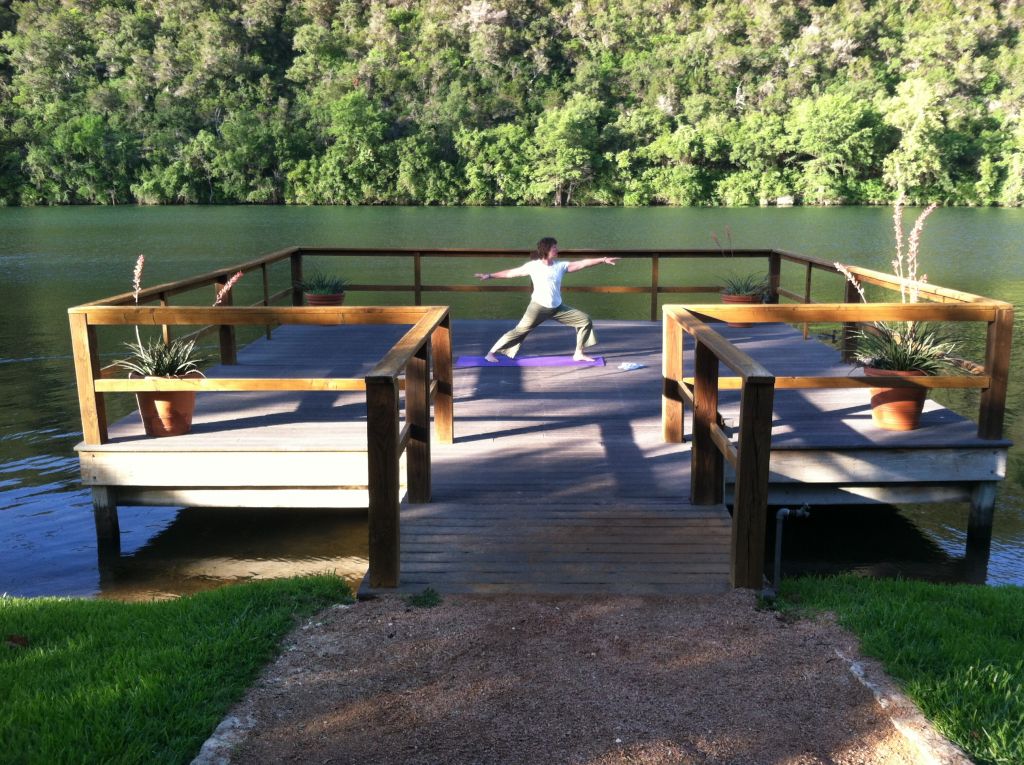 Her hobbies are yoga (and is a 200 RTY -registered yoga instructor), sprint triathlons, surfing, snow skiing, recycling, and getting degrees. She and her husband, Russell Cox (an oncology nurse at the Cancer Clinic in Bryan) and her two daughters, Aine and Eva, enjoy life in the Brazos Valley and are members at Grace Bible Church - Southwood.
---