COLLEGE STATION

MASSAGE

College Station Chiropractic is blessed to have some of the best massage therapists in the Brazos Valley. Plus, we are open Saturday and Sunday (but please call during regular office hours to schedule those appointments!)

Unlike many chain discount massage establishments, you get the entire hour
(not just 55 minutes) for $59,
there is no need for automatic monthly bank drafts, and we don't upcharge for extras like hot packs and Biofreeze. Plus, our massage therapists have been at CSC for years, so if you really like one, you don't have to worry about them disappearing. We also have AROMATHERPY THERAPEUTIC STEAM BATH - available before or after massage.

All of our massage therapists are skilled in a variety of techniques - deep tissue, Swedish, prenatal, myofascial release. Massage is an excellent adjunct to chiropractic care, or by itself as another means to health and wellness. Our massage therapy team includes:

Bonnie Jasek, LMT


Bonnie has extensive experience in the medical field, from her time as a Navy Corpsman to assisting in surgery. She received her massage therapy training at Austin School of Massage in 2002. She has worked on the Texas A&M swim, tennis and soccer teams. She specializes in deep tissue work, trigger point therapy, myofascial release, sports and pregnancy massage. She uses these techniques to work on hurting and injured patients, often in conjunction with aromatherapy, hot stones, reflexology and stretching. She is an inspiring mother of two who loves her career, giving 110% to every massage.
Chris Girtz, LMT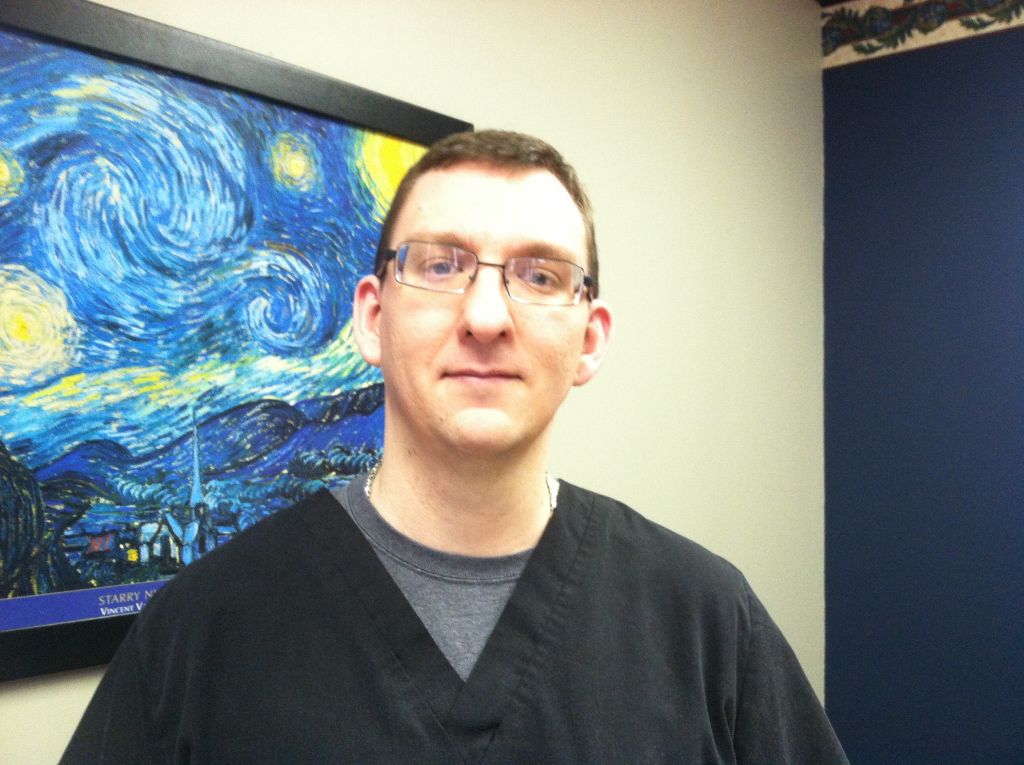 Chris loves working as a massage therapist because he likes solving problems. Solving musculoskeletal problems are his specialty! He graduated from Austin School of Massage Therapy in 2009 and has worked with a variety of clientele. He especially likes to help those with chronic neck and upper back pain.

Susan Bingham, LMT
Susan has been a licensed massage therapist for over six years. She specializes in relaxation massage with trigger point therapy. She has also had special training in myofascial release, geriatric massage and is proficient at addressing rotator cuff issues. She is also a certified Reiki Master.

Rhonda Sharp, LMT
Rhonda has worked in health care for over 20 years. She has received her training and education from the Blinn Vocational Nursing Program, the Austin School of Massage Therapy and the St. Joseph Regional Health Center Clinical Pastoral Education program. She believes the 'whole'person is to be treated during massage;body, mind and spirit. Rhonda incorporates a number of techniques during treatment including Swedish massage, deep tissue, trigger point, stretching and orthopedic massage techniques.

In her spare time, Rhonda enjoys time with her family, her menagerie of pets and providing volunteer grief support.

Madeline Pate, LMT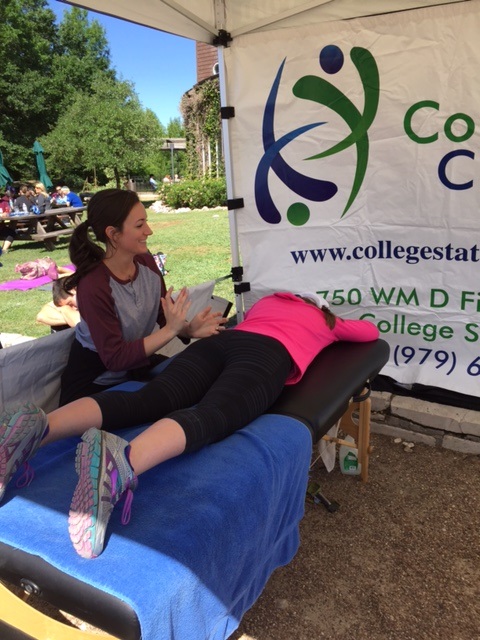 Madeline graduated from Healing Handz Massage Academy in 2017. Prior to pursuing a career in massage, she obtained her CNA license (certified nurse aid) through Blinn College. She began her journey with holistic health and massage in 2016, when she found healing from her own inflammatory disorder, giving her a passion to specialize in deep tissue and neuromuscular work for injury recovery, chronic pain and headache relief.
Patsy Johnson, LMT
Patsy's objective is to provide high quality, compassionate care. She has a diverse background that not only includes massage therapy, but also emergency care, and a bachelor's degree in Economics conferred Magna Cum Laude from Texas A&M. She is a state licensed massage therapist and certified in equine massage. The techniques Patsy employs at College Station Chiropractic include deep tissue massage and Rossiter System Techniques.